NATO: Time for Resolve
When the history comes to be told of Russia's brutal war of aggression against Ukraine one group will stand out for particular praise, Ukraine's pilots and its air defenders. Their achievements evoke memories of the Royal Air Force and "the Few" during the 1940 Battle of Britain.
By : Professor Dr Julian Lindley-French
CSCIS Advisor, Senior Fellow, Institute for Statecraft, London; Director, Europa Analytica, Netherlands; Distinguished Visiting Research Fellow, National Defense University, Washington DC; Fellow, Canadian Global Affairs Institute; Chair & Founder of The Alphen Group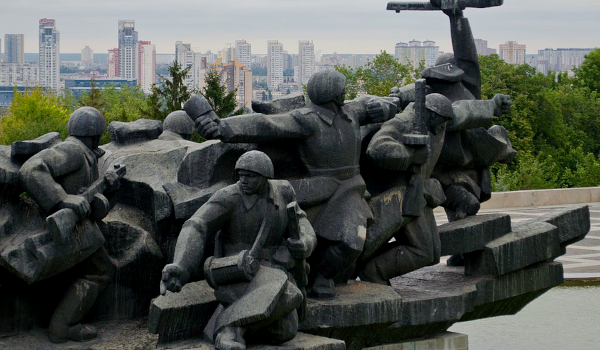 "Never in the field of human conflict was so much owed by so many to so few".
~ Winston Churchill ~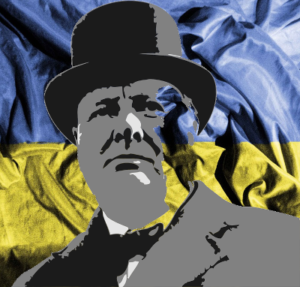 The Few
As of March 18th, the Ukrainian General Staff claimed to have shot down some 95 Russian aircraft and 115 helicopters since the start of the invasion. On September 15th, 1940, at the climax of the Battle of Britain, the RAF claimed to have shot down 185 Luftwaffe aircraft for the loss of 25 Spitfires and Hurricanes and 13 pilots killed. In fact, the Luftwaffe had lost 61 aircraft and the RAF 31. Still, the attrition on Russian airpower is clearly significant. However, Ukraine has also lost at least 20 aircraft in combat and on the ground. This matters. According to the IISS Military Balance at the start of the conflict the Russian Air Force had 1,172 combat aircraft, whilst Ukraine had 124. This imbalance is why the Poles were so keen to transfer Mig-29s to the Ukrainians.  Crucially, Russia started this war with 399 attack helicopters, whilst Ukraine had none.
The March 19th Intelligence Update from the British Defence Intelligence Agency states, "The Ukrainian Air Defence and Air Defence Forces are continuing to effectively defend Ukrainian airspace. Russia has failed to gain control of the air and is largely relying on stand-off weapons launched from the relative safety of Russian airspace to strike targets within Ukraine. Gaining control of the air was one of Russia's principal objectives for the opening days of the conflict and their continued failure to do so has significantly blunted their operational progress".
When the history comes to be told of Russia's brutal war of aggression against Ukraine one group will stand out for particular praise, Ukraine's pilots and its air defenders.  Their achievements evoke memories of the Royal Air Force and "the Few" during the 1940 Battle of Britain. Unlike the RAF, the Ukrainian pilots do not benefit from the world's most advanced air defence system, arguably the best defensive fighter in the Spitfire, or the Channel.  However, this war is yet to become history and given that hard reality there is an equally hard question Ukraine's friends must now ask: is Ukraine winning and how best can NATO and the Allies help?
No Fly Zone?
President Zelensky's appeal for a NATO-enforced No Fly Zone over Ukraine makes perfect sense because Russian forces can just about afford to lose aircraft at the rate they are losing them. It also raises some uncomfortable questions for NATO.
First, what would it require to enforce an Allied No Fly Zone against the Russian Air Force so close to Moscow's Western, Central and Southern Military Districts and their air bases?  In spite of the degradation of Russian air power for such a No Fly Zone to work NATO would need to enforce it where it matters, east of the Dnepr River right up to the Russian border.
Second, what would be the objective of a NATO air campaign? A specific objective could be to protect the bulk of Ukraine's regular army in the Joint Force Operation area so that it can continue to conduct manoeuvre operations and to prevent it being encircled and destroyed by a third echelon Russian attack.
Third, what level of NATO airpower would be required and at what cost? Given the short lines of operation from Russia's Western, Central and Southern Military Districts such a campaign would inevitably bring NATO airpower into direct conflict with Russian air defences, both air and ground-based. To prevail, NATO would need to deploy its most advanced air assets, most notably F-35 aircraft and sustain them over the entire operational area. NATO would also have to accept significant losses, much like the Luftwaffe operating over southern England in 1940. Given that 70% of advanced Allied airpower is American it would involve an air campaign between the United States Air Force and the Russian Air Force with some limited support from some NATO Allies, most notably the Polish Air Force and the Royal Air Force.  Much of the rest of what might be termed NATO's offensive air power would simply be too vulnerable to Russian air defences.
Fourth, would a No Fly Zone work? Only if the Americans were willing to deploy a very considerable bulk of their air power and destroy Russian air bases inside Russia. A No Fly Zone over Western Ukraine might work, but it would have limited strategic value and have little effect against Russia's increasing use of stand-off hypersonic missiles, such as the Kinzhal (NATO codename Dagger), although how many such missiles are operational and whether Russia has really deployed them is open to debate.
Fifth, would such a No Fly Zone really lead to World War Three?  The answer to that question is one of strategic judgement and this unknown.  It is unclear how far Putin is willing to pursue this war of aggression or whether or not he would really be willing to take on the US and its Allies, even in his own strategic back yard. President Putin is driven by nineteenth century, Great Power Russian revisionism. So long as he is in power he will continue to seek to undermine, and if possible conquer, those countries he believes should be firmly under the Russian yoke.  At the very least NATO leaders must end any delusions they have that somehow Putin can ever be a reliable partner. He must now be left in no doubt that should he ever contemplate attacking NATO territory it would really mean war and that he would lose. Russia's armed forces will learn from its mistakes in Ukraine precisely because Putin is incapable of learning from his own geopolitical folly. There must be no complacency amongst the Allies that the incompetence of the Russian military today means the pressure will be off NATO and its citizens tomorrow.
Defence or pretence?
This war is not yet another so-called war of choice. It is the first twenty-first century geopolitical war by proxy and is as much about Russia's relationship with democratic Europe as it is about the future of Ukraine. As such, it poses the Alliance another fundamental question. Is the reason NATO is reluctant to enforce a No Fly Zone over Ukraine really about the utility or otherwise of such a campaign, or because the strategic culture in Western Europe is now so weak that making eastern European allies live with the risk Putin poses better than confronting Moscow under virtually any circumstances? If it is the latter then the Alliance is in real trouble.
Last week, President Zelensky addressed the Bundestag and gave one of the most succinct and powerful addresses any foreign leader has ever delivered.  In a few short words he destroyed decades of German foreign, security and defence policy and Berlin's belief in Wandel durch Handel (Change through Trade).  Chancellor Scholz's decision to create a €100 billion fund to rescue (for that is what it is) the Bundeswehr from its appalling state and bring German defence expenditure up to the NATO Defence Investment Pledge of 2% GDP is to be welcomed. However, will Scholz's defence pledge survive the German political process? It will take much more than the planned investment to bring the Bundeswehr up to a level where it could again take its proper place at the heart of NATO's land and air deterrence on the Alliance's eastern flank.
Whilst Britain has stood up sending weapons, expertise, cyber support and intelligence, London's much vaunted 2021 hike in defence expenditure is already being eaten away by inflation. Much of Britain's armed forces remain too small AND hollowed out, and needs to really begin to match rhetoric with real resources.  France? Pre-election President Macron has been grandstanding as usual by banging on (again) about an EU Army that is simply never going to happen. What he should really be concentrating on is fixing the many problems of the French armed forces, not least the very weak stock of ammunition and supplies.
Dire straits
As NATO Heads of State and Government meet in Brussels this week they must for once show real resolve.  The fear of a third massive (possibly nuclear) war in Europe in just over a century is legitimate, but as President Franklin D. Roosevelt once said, "The only thing we have to fear is fear itself".  This is because such fear not only undermines NATO deterrence, it also reinforces Putin's mix of paranoia and false superiority, not least because he believes Russia's missile and nuclear superiority in Europe has made it 'safe' for him to attack Ukraine with conventional force.   What is needed now is a process of considered, controlled and limited escalation by the Alliance to force Putin to the negotiating table.
First, keep the pressure up on Russia. The Turks suggest there has been some modest progress in the peace talks they are hosting in Anatolia. If that is the case then it is vital the Allies keep Ukraine in the fight by giving the Ukrainians all the tools they need to do the job so that any cease-fire and eventual peace is not dictated solely on Russian terms.
Second, the Alliance must apply the principles of the rules-based international order. In the absence of any cease-fire NATO should bottle up the Russian Black Seas Fleet and prevent Russian amphibious ships en route to the Black Sea from entering. The 1925 Montreux Convention Regarding the Regime of the Straits governs the passage of belligerent warships through the Bosporus and the Dardanelles. Preferably with the support of NATO Ally Turkey those members of the Alliance that are signatories of the Convention (Bulgaria, France, Greece, Romania, Turkey and the United Kingdom) should now give due notice to Russia that they intend to enforce it. This step should be taken with the support of the Alliance as a whole.
Third, if Turkey does not support this move then the Alliance should impose a distant blockade. If Russia continues its offensive, particularly indiscriminate shelling of civilians, NATO should also confirm that it will soon move to prevent Russian warships, or civilian ships carrying materiel for the conduct of the war, from entering the Mediterranean via the Suez Canal and the Strait of Gibraltar.
Fourth, NATO must reinforce the Black Sea Region by moving forces and resources to Bulgaria and Romania and strengthen its partnership with Georgia to prevent it becoming a Russian lake.
Fifth, NATO should embark on a major information offensive into Russia to challenge the state-controlled media, with a particular focus on the cost of this war to the ordinary Russian conscript Putin is using as NLAW fodder. This offensive should take place in conjunction with a warning that any and all Russian cyber-attacks on Allies will be countered.
Sixth, NATO leaders must take further measures this week to reinforce deterrence. Putin is driving Russia into a political, economic and military corner in which his own personal position could also become increasingly perilous.  Whatever happens now Putin's regime will be weakened which will make him more not less dangerous. However, the Alliance must not expect a change of course. Rather, Putin is likely to double down on the securitisation and militarisation of the Russian state, just like Stalin.
The future? The forthcoming NATO Strategic Concept must confirm the creation of a powerful European-led Allied Mobile Heavy Force that can properly support all and any NATO Allies under threat from Putin.
Such a clear statement of intent would be a start, just a start. However, it would also send a clear and unequivocal signal to Putin.  Credible deterrence requires effective risk management.  Appeasement is not deterrence.  Therefore, to honour the sacrifice of Ukraine's 'Few' the assembling NATO Heads of State and Government must answer the very question Ukraine's pilots are answering with their lives: what price are we willing to pay to defend our freedoms? This is because whatever happens now Ukraine's 'Few' should be remembered, like their RAF forebears, as warriors who defended not only a country, but freedom itself.