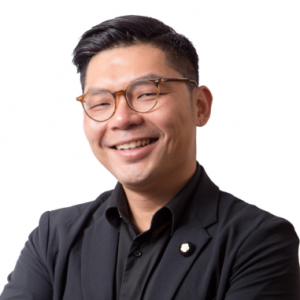 Jason Hsu
Senior Advisor, Asia Pacific
EXPERTISE // Cryptography, Cryptocurrency, Governance, Legislation
Congressmen Jason Hsu, is a senior advisor at the Centre for Strategic Cyberspace + International Studies (CSCIS) focusing on Asia Pacific.
Jason Hsu is technologist-turned-legislator. He currently serves as legislator at-large in Taiwan's parliament overseeing technology developments, entrepreneurship and innovation. Among the crucial legislations he introduced and passed include FinTech Regulatory Sandbox Act, Self-driving Vehicle Act, Angel Investment Law, Cybersecurity Management Act and Virtual Currency Guidelines (Security Token Offerings). Jason is a proponent for cryptocurrency and blockchain. Known as Crypto Congressman, Jason is credited for setting up Asia Blockchain Alliance (ABA),Taiwan Parliamentary Coalition for Blockchain(TPCB) and Self-Regulatory Organization(SRO). Legislators Hsu also worked on Artificial Intelligence Leadership Act and in charge of setting up Council on AI, Law and Ethics. Legislator Hsu also founded
Indo-Pacific Cybersecurity Alliance under auspices of US State Department's Global Training Framework Workshop with ICT Ministers from 15 countries.
A regular keynote speaker on blockchain and cryptocurrency regulations, Jason has spoken at Global Blockchain Forum, BlockCity, Seamless Asia, World Economic Forum (WEF) Center for Industry 4.0, Google, G20 Summit in Osaka, Berkeley Blockchain Club and Taiwan RegTech Conference, Asia Leadership Summit, World Knowledge Forum, Harvard Law School's Berkman Klein Center for Internet, Yale's Jackson Institute of Global Affairs. Jason is a founding member of Global Blockchain Policy Council.
Jason Hsu co-founded TEDxTaipei in 2009 and served as TEDx senior ambassador to Asia from 2011~2015. Hsu graduates from Singularity University with a focus on exponential technology. He is a Draper Hills Fellow at Stanford University's Center for Democracy Development and Rule of Law(CDDRL). He's also selected as an IVLP fellow by U.S. State Department.