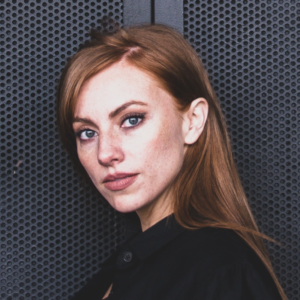 Genevieve Wright
Director, Digital Democracy Initiative
EXPERTISE // Sustainability and Technology
Genevieve Wright is the CSCIS Director for the Digital Democracy Initiative where she helps to support programs that analyze the key challenges and opportunities for democratic institutions in the digital era. In particular, the program works with corporations and governments to develop policies reflective of the effects of rapid technological change on society and culture.
She has spent over a decade writing about sustainability and technology in the fashion and retail industries, providing her investigative skills and niche perspective on the value of the changes happening within the industry. She has interviewed CEOs of both fashion and tech companies and is a member of System CHANGR, a first-of-its-kind ESG think tank bringing together sustainability experts to find solutions across various industries.
She is particularly interested in researching corporate sustainability policies, workers' rights, and the implications for privacy in the age of facial recognition, virtual reality, and other such advancements.