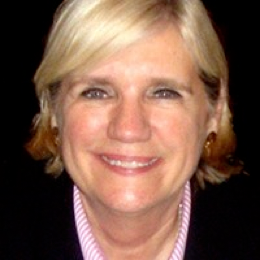 Dr. Virginia Greiman
CSCIS Senior Advisor and Chair of the Centre for Strategic Cyberspace and International Studies (CSCIS) Cyberlaw and International Policy Centre
EXPERTISE // International Policy, Corporate Policy, International Law, Global Cyberlaw, Cyber Warfare
Professor Greiman is a Senior Advisor and Chair of the Centre for Strategic Cyberspace and International Studies (CSCIS) Cyberlaw and International Policy Centre where she advises on national cyber security strategies and global cyber law and regulation.
Professor Greiman is an internationally recognized scholar and expert in the fields of National Cyber Security and Cyber Law and Regulation. She holds academic appointments at Boston University, Harvard University Law School and Harvard Kennedy School of Government. Her teaching and research focuses on cyber law and international law, national security strategies, cyber warfare and surveillance, global cybercrime and enforcement, privacy law and big data, and corporate competitiveness. She has published extensively on legal frameworks for national security, cyber security and governance and has served as an advisor to numerous international and national organizations including the U.S. Department of State, The United States Air Force Institute of Technology Center for Cyberspace Research, the United States Agency for International Development, the National Aeronautics and Space Administration (NASA), the World Bank, and the United Nations Economic and Social Council (ECOSOC).
She also participates in numerous academic conferences including NATO's Cooperative Cyber Defense Center of Excellence (CCDCOE), CyCon, International Conference on Cyber Conflict, the European Conference on Cyberwarfare and Security (ECCWS), the International Conference on Cloud Computing Security and Management (ICCSM), The International Conference on Cyber Warfare and Security (ICCWS), and the International Management Development Association Annual World Business Congress. Professor Greiman serves on the Boards of the International Consortium on Law and Development and the Federal Bureau of Investigation's Citizens Academy. She has held several high level appointments with the U.S. Government as a diplomatic official to the U.S. Department of State in Eastern Europe, Asia and Africa and as United Trustee to the U.S. Department of Justice responsible for oversight of some of the Nation's largest corporate restructurings, including the Bank of New England, and Public Service Co. of New Hampshire (Seabrook Nuclear Power Plant).
Professor Greiman has held executive and advisory positions with several of the world's largest megaprojects in the United States, Europe, Africa and Southeast Asia including Boston's $15 billion dollar Big Dig Project, London's Crossrail Project, India's Megaproject Initiatives and Smart Cities Program, Taiwan and Southeast Asia National Science Parks, the U.S. Nuclear Power Industry and Development in the South China Sea. She published the first definitive book on Megaprojects entitled Megaproject Management: Lessons on Risk and Project Management from the Big Dig and has scholarly publications in the area of integrated systems engineering and program management, cybercrime and law enforcement paradigms, international cyber law and governance, international law and development, national security and cyber security frameworks, public private partnerships in cyberspace, cyber trafficking, and international standards and norms for Internet governance, privacy and information sharing.