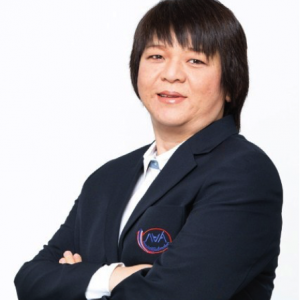 Dr Nantawan Wongkachonkitti
CSCIS General Manager, Thailand
EXPERTISE // CIO, Information Technology
Dr. Nantawan Wongkachonkitti is currently Office of The Student Loans Fund in Thailand's CIO and Deputy Manager. In this position, she oversees an information technology (IT) portfolio of over 200 billion baht and over 5 million customers. She provides executive leadership on IT Operation, Policy and information governance. She also was selected in 2012 to serve as Cloud Security Alliance, Thailand Chapter's Secretary and in 2016 to serve as ASEAN Chief Information Officer Association's Secretary.
Prior to Deputy Manager and CIO, Nantawan has served as Vice-President of Innovation Department and Network/Operations Department of Electronic Government Agency of Thailand for 7 years. She served as the day-to- day lead for coordinating and managing the various functions regarding IT Innovation, Government Cloud, Government Open Data, Government Big Data Analytics, Information management, information assurance, Government Data Center, and Government Information Network.
Nantawan has held several leadership roles in the Information Technology and Communications of U.S. Office of Foreign Disaster Assistance (OFDA) for more than 15 years with the experience in the planning, development, delivery and monitoring of technical solutions that address the needs of customers in support of their missions around the world.