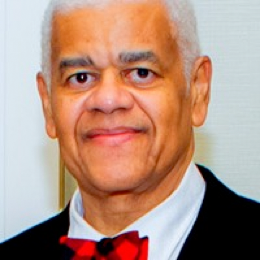 Dr. Gil Duvall
CSCIS Senior Advisor, International Cyber Strategies & Integrated Operations
EXPERTISE // Transnational Cyber Strategic Policy; Senior Leadership Development; Industrial Control Systems Security; International Collaboration in Cyberspace; Government Cyber Defense Policy Development & Integration; Cyber Threat Analysis; Risk Mitigation; International Corporation Strategic Planning; National Level Cyber Security Initiatives; Cybersecurity Education & Courseware Development; Cyber Supply Chain Risk Management.
Dr.  Gil Duval is a Centre for Strategic Cyberspace + International Studies, Senior Advisor, International Cyber Strategies & Integrated Operations
Dr. Duvall is an internationally recognized information systems management expert with over 35 years of experience leading organizations in cyber policy development, business process transformation, information technology program planning, cyber supply chain risk management, critical infrastructure protection, and system interoperability solutions for U.S. national security systems and international collaboration.
His professional experience includes a 22 year military career as a U.S. naval officer with USSOCOM and USCENTCOM C4I project experience as a member of the Joint Staff. In industry he was a senior consultant and system engineer with Harris Corporation, a major international telecommunications company, performing information security assessments and network architecture modernization cost studies.
A former university professor, he served 12 years as a faculty member and subject matter expert at The National Defense University in Washington, DC. As Chair of the Cyber Department, he was recognized for his expertise in chief information officer competencies, cyber leadership, information security, and critical infrastructure protection.
Dr. Duvall is the President & CEO of Data Security Strategies, LCC and is involved in cyber defense development and system integration. Dr. Duvall has over 200 cyber projects, seminars, and lecture engagements with senior officials in industry, government, and the international community (i.e., NATO, ASEAN, Africa & the Global South).
Honours & Awards
Joint Distinguished Civilian Service Award, from the 18th Chairman, Joint Chiefs of Staff, The Pentagon, for distinguished service in the research, development, and implementation of NSA certified academic programs in principles of cyber leadership, critical infrastructure protection, and national cyber security strategy.
Commendation from the Governor, State of Hawaii, for exceptional assistance in establishing a foundation to establish a cybersecurity training program for improving its cybersecurity posture.
Brazil Naval War College 'Certificate of Professional Contribution' for outstanding educational support of the Brazilian course on "Maritime Politics & Strategy."
Three International Cyber Defense Workshop "Exceptional Achievement" Awards from the Office for International Cybersecurity & Internet Governance, U.S. Department of Defense Chief Information Officer.
Two Jakarta International Defense Dialogue (JIDD) Speaker Awards from the Ministry of Defense of the Republic of Indonesia for presentations on cyber strategy formulation and development to senior officials in the Asia-Pacific region.
Multiple Letters of Appreciation from the U.S.-Japan Critical Infrastructure Protection Forum hosted by the Vanderbilt University Center for U.S.-Japan Studies & Cooperation.
The Defense Superior Service Medal (DSSM), awarded by the U.S. Secretary of Defense for exceptional performance in support of strategic command, control, communication and computer (C4) systems.
The Aerospace Corporation Merit Award from the Purdue University Schools of Engineering in recognition of outstanding scholastic achievement and student mentoring.
Instilled a 'culture of excellence' that led to National Defense University's ranking as the best U.S. Department of Defense Institution for Joint Professional Military Education in Cyber Leadership by the Pell Center for International Relations and Public Policy.
Designed, developed, and implemented the Cyber Leadership curriculum at National Defense University, used to educate senior military and civilian government officials of the U.S. and its coalition partners.
Technology Committee of the Armed Forces Communications and Electronics Association (AFCEA), International
Former member of the Cyber Committee for AFCEA, Int'l