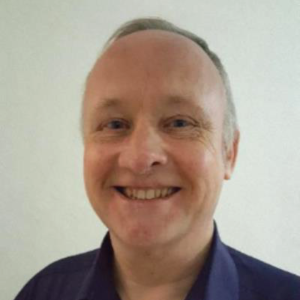 David Bird
CSCIS Senior Advisor
EXPERTISE // Corporate Cyber Security Strategies and Planning, National Level Cyber Security, Government Advisor, Global Cyber Policy, Strategy & Innovation, Business Transformation, Security Framework and Policy, Senior Executive Cyber Leadership Development, Artificial Intelligence within Cyber Security, Security Programme Development
David R.Bird is Chairman of the UK National Cyber Security Association and is a participant in one of the UK's leading think tanks meeting at the Houses of Parliament, London. David is a board advisor and is actively involved in promoting cyber security activities in the European region.  David is a senior advisor with CSCIS.
David is a domain expert information security, experienced in development of security frameworks, policies, and cyber security solutions. He has developed the Unified Cyber Security Framework™ and is leading the discussion with the UK Government via GCHQ/NCSC. This international framework has enabled both SMEs and larger businesses to more rapidly develop a robust and effective cyber security defence programme. It is effective at assisting organisations of all types, sizes and in all countries to rapidly implement sound cyber counter-measures and then move quickly into a more mature risk-based approach. It unifies cyber security and compliance by incorporating mappings to regulatory regimes.
David is an effective strategist and a passionate results-oriented leader who has undertaken digital transformation security projects ensuring that the underlying technology platform and supporting solutions are secure, fit-for-purpose, cost-effective, scalable, fault-tolerant and deliver business objectives. David has a strong blend of cyber security, cloud systems design, enterprise architecture, and project management together with a background in commercial finance.
Certifications:
MSc Cyber Security and Forensics: Distinction
Certified Information Systems Security Professional (CISSP)
Certified Enterprise Architect (TOGAF) Practitioner
Certified Solutions Architect Professional (AWS-CSA)
Project Manager Professional (PRINCE2)
Appointments:
Chairman of UKNCSA (UK National Cyber Security Association)
Senior Advisor at CSCIS (Centre for Strategic Cyberspace + International Studies)
London Chapter Leader for IoTSI (Internet of Things Security Institute)
Member of IET (Institution of Engineering and Technology)
Member of CIISec (Chartered Institute of Information Security)
Member of AEA (Association of Enterprise Architects)