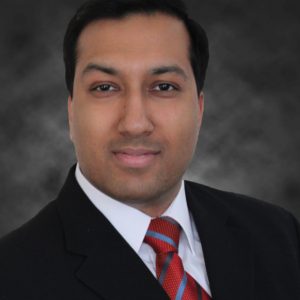 Anuj Goel, Ph.D.
CSCIS Senior Advisor, Financial Services Sector
EXPERTISE // Cybersecurity Corporate Strategies and Planning; Cybercrime and Breach Events, Cyber Crime + Fraud
Mr Goel is a CSCIS Senior Advisor to the Centre for Strategic Cyberspace + International Studies for the financial sector where he provides and applies his knowledge to provide CSCIS key information and knowledge on cybercrime and fraud.
Anuj Goel is an experienced cybersecurity strategist with specialized expertise in critical infrastructure protection, threat intel management, information sharing, and cyber risk mitigation. He has experience of managing teams in cross functional environment at large financial service organizations. He has demonstrated success of building strong, cohesive teams by leading and motivating towards action/execution through influence and collaboration.
Anuj is an expert reviewer for ISACA Journal and is a published author of multiple research papers and articles. He has consulted in numerous industries including financial services, healthcare, and education.
Anuj is a senior Member of the IEEE and the Sigma Xi. He served as an executive Committee Member of the Financial Services Sector Coordinating Council (FSSCC). He has been cited in Who's Who in Science and Engineering and is the recipient of Citi Dazzle Award, Joseph Maloney award, and Del & Ruth Karger Prize.
Anuj holds a Ph.D. in Engineering, an M.S. in Computer Science, and has earned several globally recognized certifications in the areas of IT governance (CGEIT), IT best practices (ITIL), audit (CISA), security (CISSP), risk (CRISC), and project management (PMP).