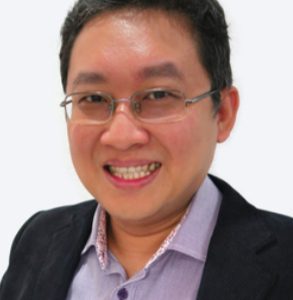 Aloysius Cheang
CSCIS Board of Directors
EXPERTISE // lobal Org Strategy & Cyber Strategy, Global Cyber Policy, Strategy & Innovation, Business Transformation, Global Service Management & Delivery, Governance, Risk and Compliance, Cybersecurity + Security Technology, Cyber Threats, Cyber Intelligence, Cyber Espionage, Vulnerability Security Assessment, Penetration Testing, Smart City Implementation, Mobile & IoT Security, China, India, ASEAN, Public Speaker..
Aloysius Cheang is board member at Centre for Strategic Cyberspace + International Studies (CSCIS). He is currently the Chief Security Officer of Huawei UAE responsible for driving the Company's cybersecurity vision of building a safe and secure intelligent connected digital world in the UAE and the region. He is currently a Board Director for US-based (ISC)2, as well as UK-based cyber leadership think tank, the Centre for Strategic Cyberspace + International Studies (CSCIS). In his career spanning 20 years, Aloysius had delivering direct business values in strategic, complex, multi-year and multi-million dollar technology and cyber program for Global 500 organizations worldwide, while managing large multi-cultural, multi-disciplinary team spread across 5 continents and 4 major time zones. Aloysius was a Co-Founder and Managing Director for Cloud Security Alliance Asia Pacific (CSA) and was the Chief Standards Officer for CSA globally. Prior the CSA, he was the Worldwide Head of Security for Vodafone Global Enterprise and a Security Practice Leader with PricewaterhouseCoopers Singapore, having started his career with DSO National Laboratories in Singapore focusing on Defence R&D.
Aloysius was instrumental in driving IT Security professionalization, with attempts to create dual hubs for the certification/chartering process in the mid-2000s with the Institute for Information Security Professionals (IISP) now known as Chartered Institute of Information Security in UK and Association of Information Security Professionals (AISP) in Singapore, of which he was protem chairman AISP from 2002- 2007. Additionally, he was a former Head of Delegation for the Singapore National Body to ISO, liaison person to ITU-T SG 13 and SG 17, the author for ISO/IEC 27032 "Guidelines for Cybersecurity", that defines the term "Cybersecurity".
As a globally recognized cybersecurity expert, Aloysius's professional perspective is highly valued by major media such as the BBC, Times, Wall Street Journal, ZDNet, ISMG, MSN News, CXO Insights, Teletimes International, Xinhua News, SCMP, Phoenix Media, The Hindu, The Nation, Bangkok Post, Economic Times Daily, China Times, The Straits Times, ChannelNewsAsia, Zawya, Gulf Business and Al Bawaba.