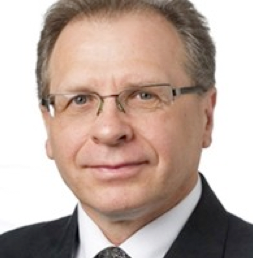 Richard W. Zaluski
Founder, President and CEO
EXPERTISE // National Level Cyber Security, Cyber Defense Policy, Cybersecurity + Security Technology, Technologies and Cyber Warfare, Cyber Intelligence, Cyber Conflict + Policy, International Cyber Strategy.
Richard Zaluski is Founder, Chairman, President, CEO, Centre for Strategic Cyberspace + International Studies / CSCIS with 24 years of experience in ICT and cyber.  He has presented at international conferences and summits on the issues and challenges within global cyberspace cybersecurity, as well as related national and economic security and persistent threats, in the USA, Canada, Singapore, Australia and the UK
His skills lie in working on global cyberspace issues, cybersecurity, threat environments, and speaking globally at conferences, universities, workshops, and seminars on cybersecurity + national level cybersecurity cyber risk, cybersecurity + international security, cyber related terrorism & cybercrime, open source intelligence, the global cybersecurity advanced persistent threat in cyberspace. He also researches cyber trends, and threats including cyber warfare, cyber con ict, information dominance + asymmetric warfare, cyber related national and economic security and social engineering.
As a subject matter expert in cybersecurity, Richard is an accomplished course author in Applied Penetration Testing, Network Security Assessment, and Framework for Information Security Testing (FIST), Network Security Assessment, and Open Source Security Tools. He has aided in the development of enterprise security assessment methodologies, and is versed in aspects of information security, security assessments, information operations, business, and cyber intelligence information collection.
Richard has a pragmatic, focused, and practical approach to deliver cyber solutions in strategic, tactical, and operationally dynamic environments. He has helped organisations stay ahead of the security curve through a proactive approach to cybersecurity. With over twenty-four years of extensive security and technology experience, he has worked with the Fortune Fifty, and has personally lead and managed major security related security vulnerability assessment and penetration testing engagements for North American and international organisations in the private and government sectors.